Lets jump head first into how this all works.
Here's our process, step by step for what you can expect along your digital interior design journey. Please complete the questionnaire for one room only for $375, or if selecting the great room option the cost is $550. If you are purchasing the great room option make sure to specify that on your questionnaire and purchase the correct option at checkout. If you have a multi functional space there may be an additional charge that we will inform you of upon receiving your completed questionnaire. Please allow 2 weeks for design completion. For additional inquiries or to purchase multiple spaces at once please Contact Us.
1 I Complete Our Design Questionnaire
Complete our design questionnaire to the best of your ability, and keep in mind the more we know the better we can serve you. Share with us what you love and loathe about your current space, how you plan on using it, and what your ideal budget would be for all of your furnishings and decor.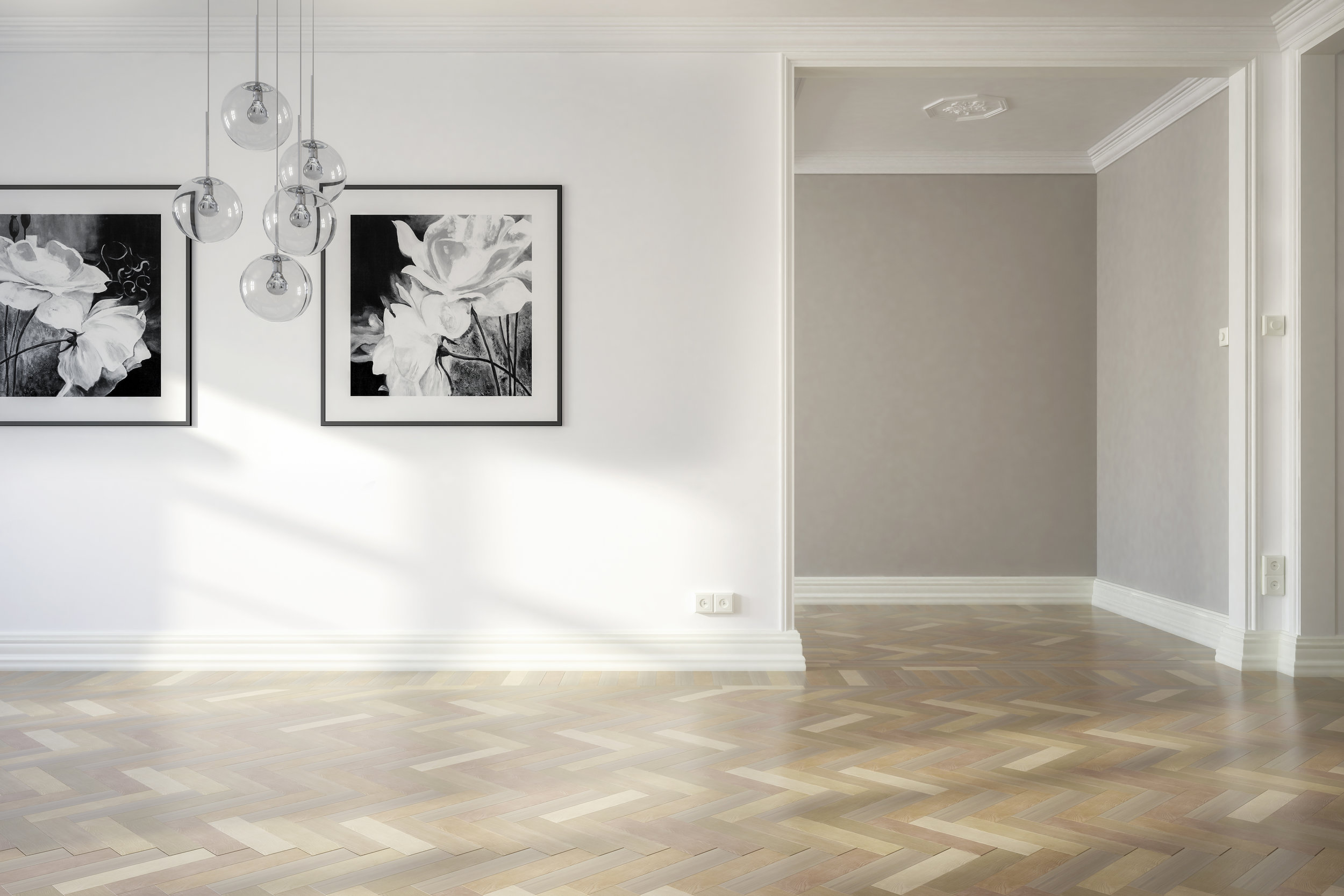 2 I Email Photos of Your Existing Interior
The more the merrier! Please share with us photos of your current space, empty or full. If there are specific pieces that you can't live without or are planning on keeping, seeing images of those items as well is super helpful to our process. Also keep in mind to share with us any style inspiration photos you may have.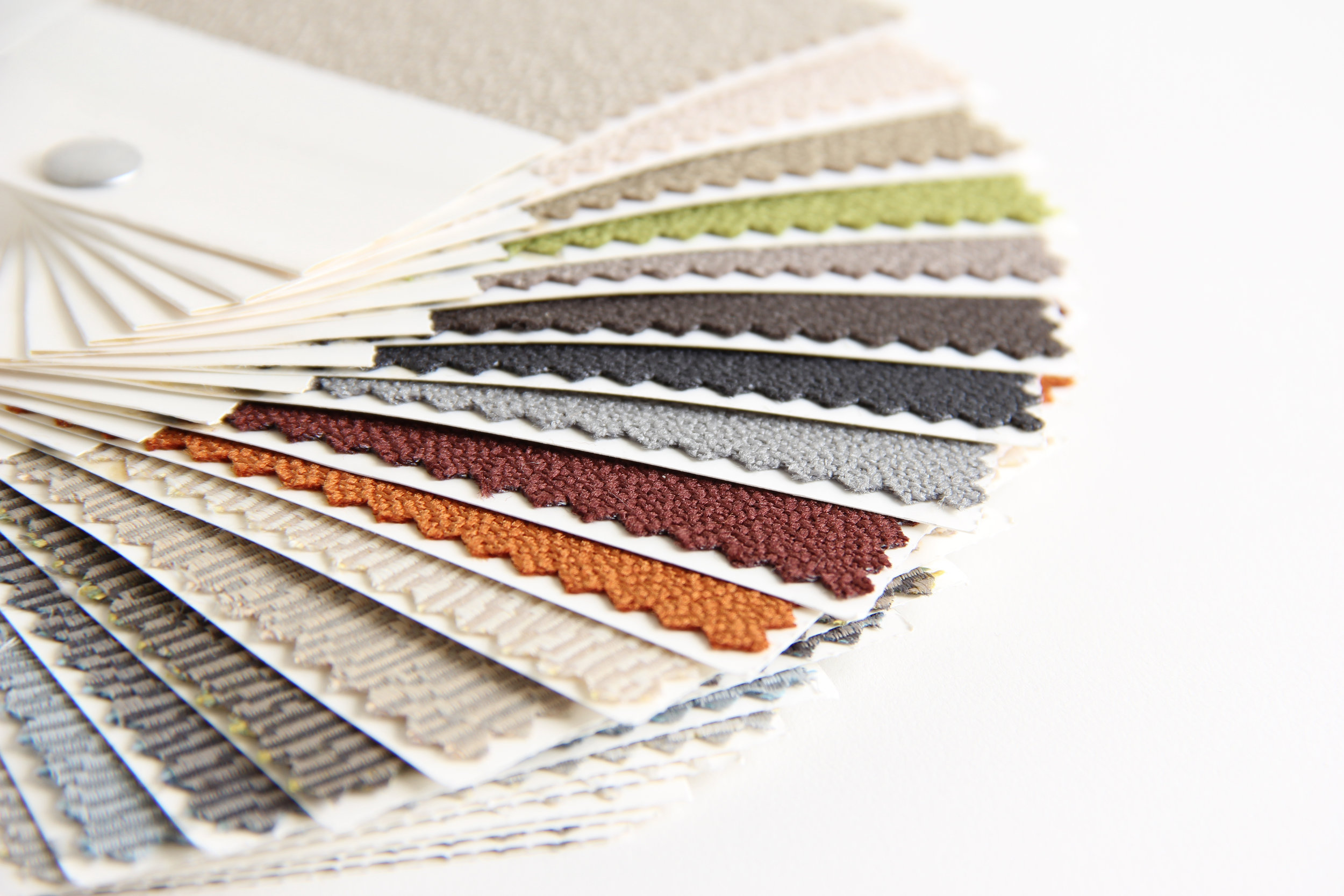 3 I Start to Style Your Space
As we work to create your initial mood board, watch your inbox for questions and comments. We may require additional details from you that will be helpful for us in determining the most ideal design to meet your needs, both spatially and financially. This is also your last chance to share with us your major wants!
4 I Finalize Design Details
After we wrap up your mood board we will be creating all your great goodies to be emailed to you in your final design package. This includes a vision statement, floorpan, and shopping guide complete with links and promo codes if they are available. These items are included in every design purchase.
5 I Your Design Is Delivered
Yay! Check your inbox, your custom digital design PDF has arrived! You are now able to look everything over and start the real deal of implementing your new interior design. Don't like what you received? Have no fear, although our designs are non-refundable we always want to work to make things right.
6 I Complete Your Space at Your Pace
The greatest gift of custom digital design is that you can purchase and plan at your own pace. After receiving your shopping guide you're able to prioritize what you can do and when. We always work to stay within your budget, but if something comes up, you're able to save your design and spend on another day.
Mood boards contain all of aspects of your digital design and a vision statement outlining our intent for the redesign of your room. The mood board gives you a sense of what your room will look like upon completion. Not happy with your room design? Email us to receive up to 3 room re-selection items.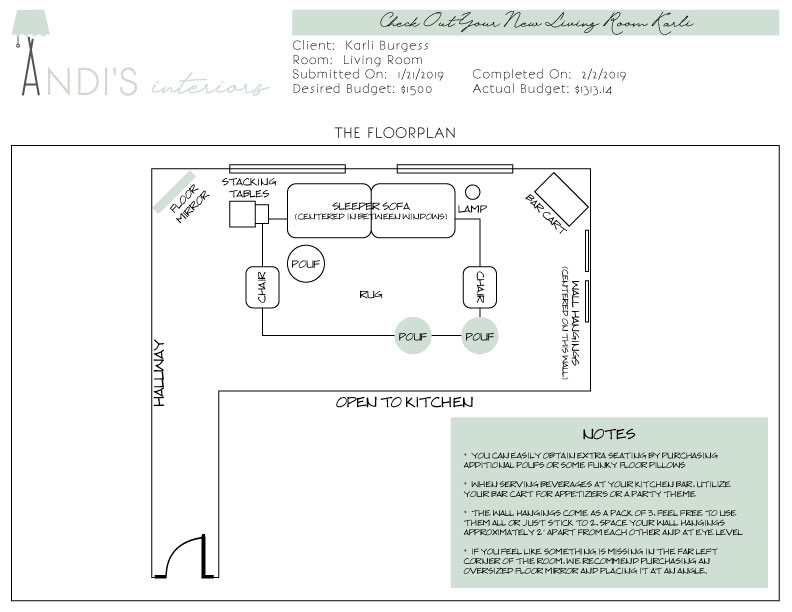 Your floorpan will provide you a direction for staging all of your items once purchased. There are notes advising you of detailed placement recommendations, and if applicable, additional items you can purchase to further meet the needs of your space. This is also where you will find styling tips and tricks.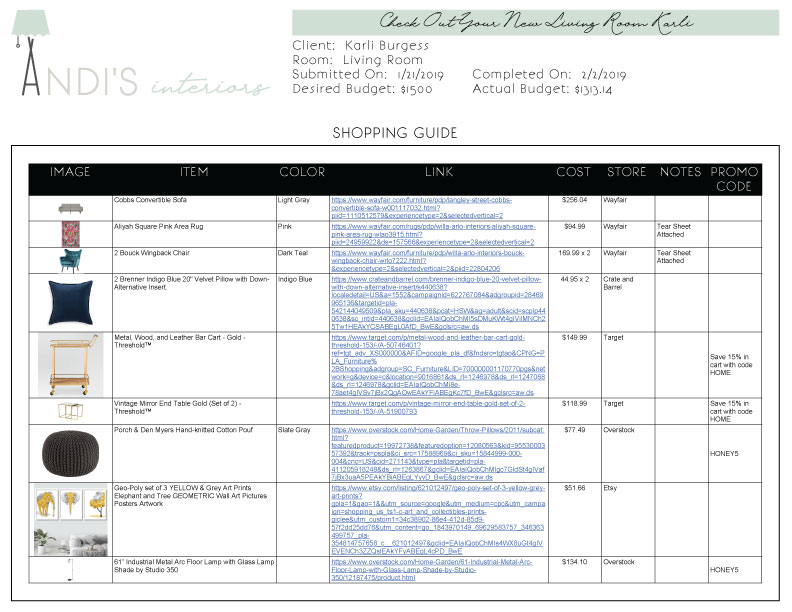 The most important piece to the puzzle is where you can find all of your goodies and how much they cost. All of your room re-design items will be located here with links to directly purchase them, as well as current promo codes if applicable. Please note that we do not include tax or shipping into our item prices.